'The Faculty' Was Released 18 Years Ago Today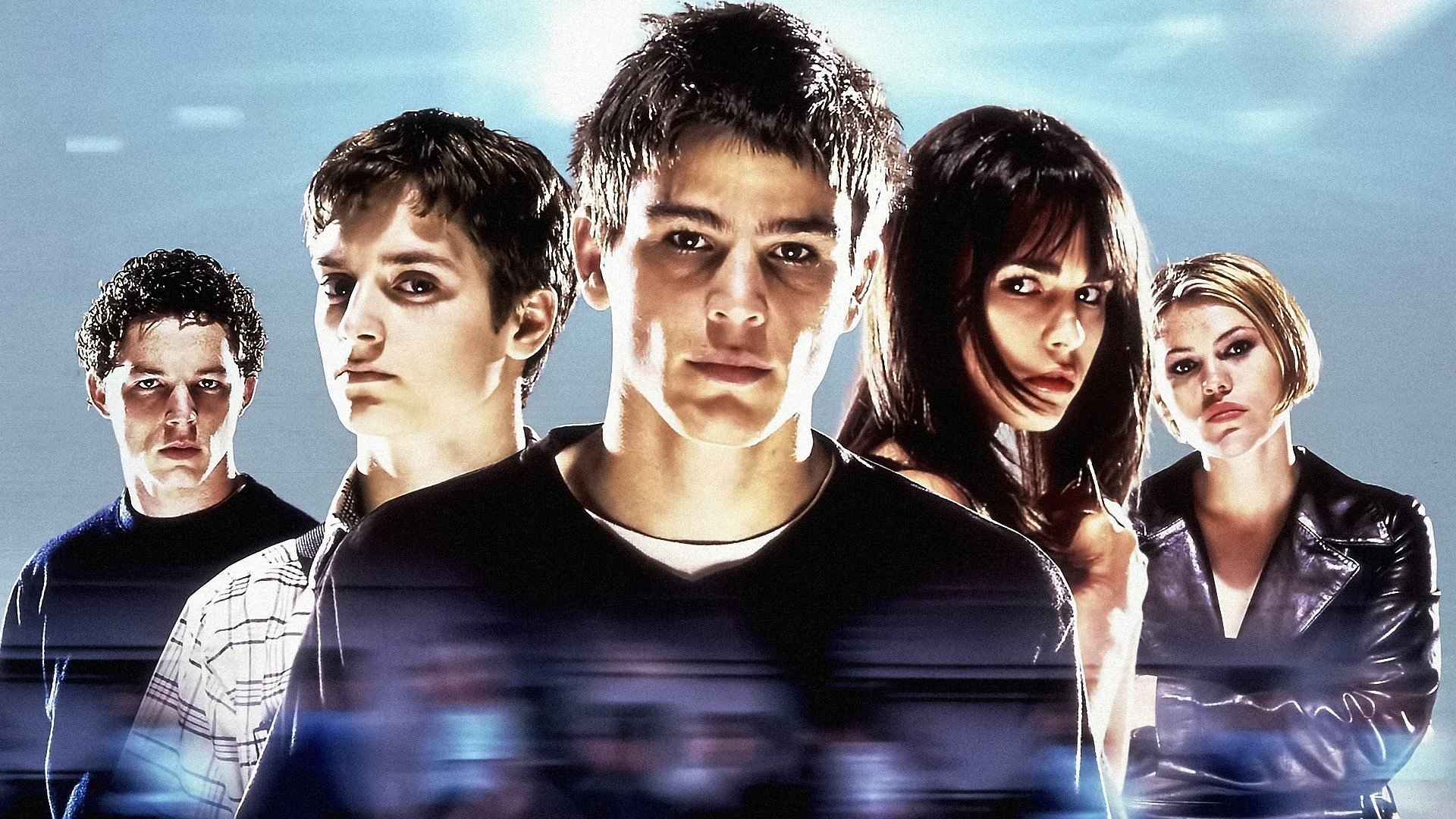 December isn't a popular time for horror films. There have been exceptions, with a handful of successful horror films being released in a typically family-friendly (or awards bait-y) month, but they are few and far between. It's even less likely for a horror film to be released on Christmas Day, but every now and then a studio will take a gamble hoping that counter-programming will work in its favor and make a film a box office success. A situation like this happened 18 years ago with the Robert Rodriguez-directed and Kevin Williamson-penned alien invasion film The Faculty. Released on Christmas Day in 1998, The Faculty went on to become a box office success for Dimension Films, earning back more than two times its production budget.
Self-aware horror films were all the rage in the late 90s thanks to the success of Scream in 1996. I foolishly left The Faculty off of my recent article about that very subject so I'm using this one to make amends for that mistake. After Scream, Kevin Williamson was more popular than ever in Hollywood. Many horror films tried to emulate his style of writing to mixed results. Bob and Harvey Weinstein knew that Williamson was something special, so they used him every chance they had when films under the Dimension label went into production. The Faculty was written by David Wechter and Bruce Kimmel, but they were unable to find any buyers for their screenplay. Once Scream was released to critical and commercial success, they quickly found a buyer in the Weinsteins and the film was rushed into production.
Unfortunately for Wechter and Kimmel, the Weinsteins brought in Williamson to re-write their script. The overall story was kept in tact, but Williamson re-wrote much of the dialogue and even added characters to make it more trendy and thus more of a box office draw. Wechter and Kimmel managed to snag story credits, but Williamson earned the screenwriting credit. He filled the film with his trademark nods to other popular science fiction and horror films like The Terminator franchise (the protagonist's last name is Connor, Jon Stewart's character is named Edward Furlong and Robert Patrick himself plays one of the teachers), The Thing (Famke Janssen's severed head with tentacles and the scene in which the core group of teenagers all snort drugs to prove they are all human) and even Williamson's own Scream (the kids are all well-versed in the science fiction genre and what usually goes down in alien invasion scenarios). Even the film's poster features the floating heads that were so prevalent in the '90s. Throw in Invasion of the Body Snatchers and John Hughes's The Breakfast Club and you've got The Faculty.
Williamson's script is smarter than your average '90s genre offering, but it is not without its flaws. There is the weird homophobia issue surrounding Clea DuVall's Stokely. The character tells people she is a lesbian so they will leave her alone, but later reveals that she is straight since she has a secret crush on Shaun Hatosy's Stan (the film treats this revelation with a sense of approval, and watching it today it just doesn't sit right with me). Many of the students seem to fear her because of her supposed homosexuality. This is particularly baffling considering Williamson is gay as well, but it could be argued that he was simply trying to replicate what he viewed teenagers' treatment of homosexuals in 1998, but it still a bit crass.
The film does run into Williamson Syndrome of thinking it is more clever than it is (but to be fair, it is really clever). The queen alien's reveal is the most egregious example of this. After spending the majority of the film's runtime trying to figure out who the queen alien is, the remaining humans discover it to be none other than Marybeth Louise Hutchinson (Laura Harris), the newest girl in school. It doesn't provide much for shock value, but The Faculty more than makes up for its lack of narrative surprises with a thrilling climax set in the abandoned school.
The Weinstein brothers originally wanted Williamson to direct the film, but he opted out of it so that he could direct Teaching Mrs. Tingle, which he also wrote. They then turned to Robert Rodriguez, fresh off of his hip genre mash-up From Dusk Till Dawn. This proved to be a wise decision, as Rodriguez brought his own brand of offbeat directing style (and tons of fun) to the film.
For casting the film, Rodriguez was able to bring in a talented young cast. Most of the teenage actors were unknowns at the time (save for Elijah Wood, who was a popular child actor thanks to films like Forever Young, The Ice Storm and The Good Son). Josh Hartnett filmed The Faculty simultaneously with Halloween: H20 (his acting debut) so he wasn't a huge draw at the time. The rest of the teenagers are rounded out by DuVall (who, let's face it, is amazing in everything she's in), The Fast and the Furious franchise's Jordana Brewster and Dead Like Me's Harris. Hell, even Usher Raymond has a role as one of the teens who is infected early on.
The big draw of the film is its titular teaching staff. To play all of the teachers, Rodriguez gathered a considerable amount of talent. Veteran actress Piper Laurie (Carrie) played the meek drama teacher. Broadway and TV starlet Bebe Neuwirth was cast as the tough-as-nails principal. Robert Rodriguez favorite Salma Hayek (From Dusk Till Dawn, Desperado) portrays the school nurse. Patrick and Jon Stewart play the football coach and the science teacher, respectively. Finally, Famke Janssen (best known for her villainess with a particular set of orgasmic skills in GoldenEye) was cast as the shy English teacher. Each member of the faculty gets their own moment to shine, but it is arguably Janssen who hits the jackpot with the scene in which her character verbally abuses Hartnett's Zeke, and their later confrontation that results in the aforementioned severed head with tentacles.
Made for a production budget of $15 million, The Faculty opened in the number 5 spot over the 1998 Christmas weekend behind Patch Adams and Stepmom (both in their opening weekends), and You've Got Mail and The Prince of Egypt (both in their second weekends). It earned a moderate $11.6 million. While it never climbed in the weekend rankings, it only dropped 35.7% in its second weekend, a very small drop for a horror film. It's total domestic gross was a healthy $40.2 million, making it a box office success for Dimension Films.
The Faculty actually has a special place in my heart for two different reasons. One, it was the first R-rated movie I ever saw (and the subject of my very first article for Bloody Disgusting two years ago). I was in fifth grade (10 or 11 years old) and in a rare occurrence my mom spent the day out of the house, so my dad let me watch a VHS copy of the film that he had rented from Blockbuster the night before. At the time, it was the greatest experience of my life. Two, it was when I first started to realize I was gay. How is that? I thought Elijah Wood was the cutest thing ever (he still is, by the way). So yeah, The Faculty played a significant role in my burgeoning sexuality.
For some reason The Faculty doesn't seem to be remembered as fondly as other films of its time (though it does have a perfectly average 54% Rotten Tomatoes score, showing that some critics were won over by its charms). This may be because it is seen as one of Scream's endless imitators, but the fact that Williamson also wrote it must stand for something, shouldn't it? It is not a perfect film, but it's one of the smarter and more entertaining genre efforts of the '90s even if, as mentioned above, it's not quite as smart as it thinks it is.
Do you have any fond memories of The Faculty? What are your thoughts on the film? Let us know in the comments below!