[Exclusive] 'NeverKnock' Trailer Brings Halloween Horrors to Syfy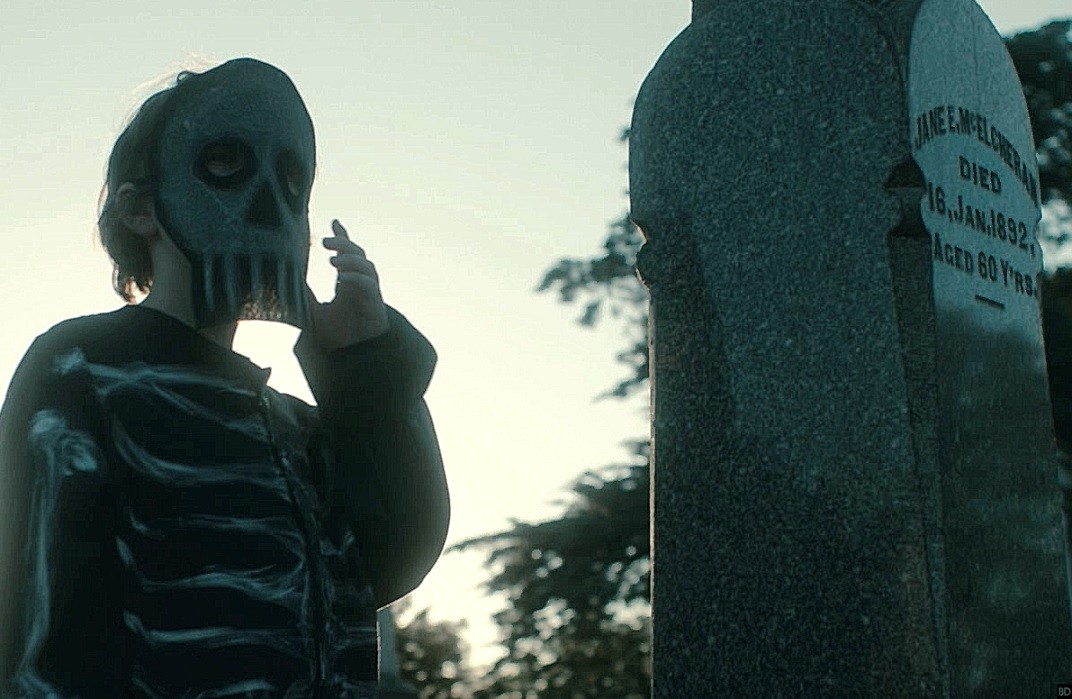 On Halloween night, three kids were found dead… who killed them?
We told you just last week that Syfy is premiering two new horror films as part of their 31 Days of Halloween marathon, both directed by Sheldon Wilson (The Hollow).
First up will be NeverKnock, which is fittingly set on Halloween and explores a terrifying urban legend. In NeverKnock, premiering Sunday, October 15 at 9pm…
"In 1986, three teens were brutally murdered after knocking on the door of 59 Oakwood Lane. The killer was never found. Over the next forty years, rumors turned to legend, and while few will admit to believing the stories, kids are still warned never knock on the door of 59 Oakwood Lane for fear of what may answer. On this Halloween night, Grace and her friends are going to wish they'd heeded the warnings and never knocked… for the Neverknock…"
Check out the exclusive trailer below!
The cast for NeverKnock includes Dominique Provost–Chalkley (Avengers: Age of Ultron, Wynonna Earp, The Seasoning House), Saturn-nominee Jodelle Ferland (Dark Matter, The Cabin in the Woods, Tideland, Silent Hill), award-winning Nicholas Campbell (Heartland, Shoot the Messenger, Less Than Kind), Kiana Madeira (Really Me, The Night Before Halloween), Varun Saranga (Working Moms, The Best Laid Plans, How To Be Indie) and Lola Flannery (The Mist, Mary Kills People).