'Human Centipede 2' In Color Could Have Been a Cult Classic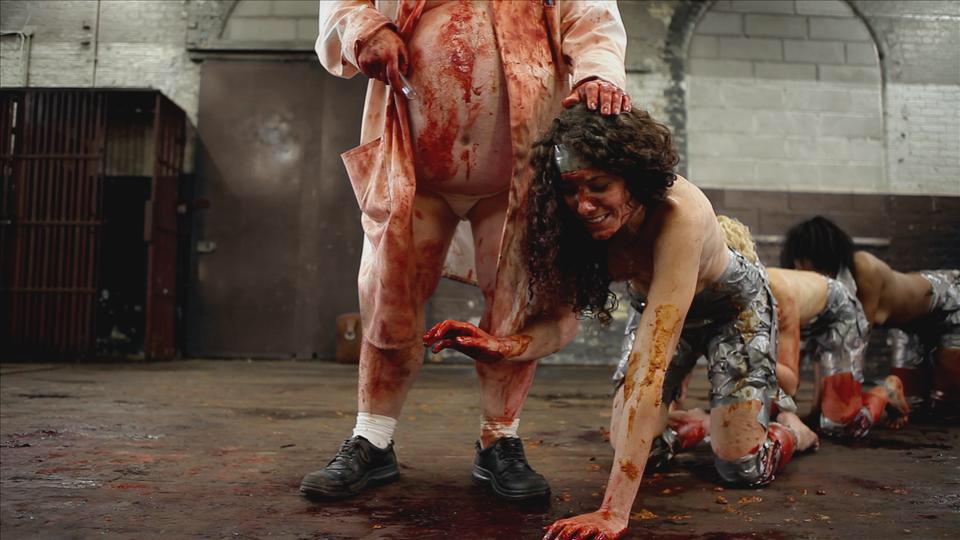 While it felt and was positioned as an artistic choice, it's clear that Tom Six's The Human Centipede 2 (Full Sequence) (read my review) was forced to be released in black & white.
This morning Tom Six took us back to 2011 with another colorful look at Laurence R. Harvey as "Martin" in the sequel, which really makes the scene "pop". The shot, shared above and below, is visceral, raw and uncompromising. I believe it tonally changes everything about Human Centipede 2 trasnforming it from a dark comedy to a brutal slasher. Thoughts?
Inspired by the fictional Dr. Heiter from the first film, disturbed loner Martin dreams of creating a 12-person centipede and sets out to realize his sick fantasy.
Bet you love this coloured human centipede 2 pic pic.twitter.com/atGTn9yBKb

— Tom Six (@tom_six) June 16, 2015