Jake Busey Explains How 'The Predator' Finally Respects 'Predator 2' as Canon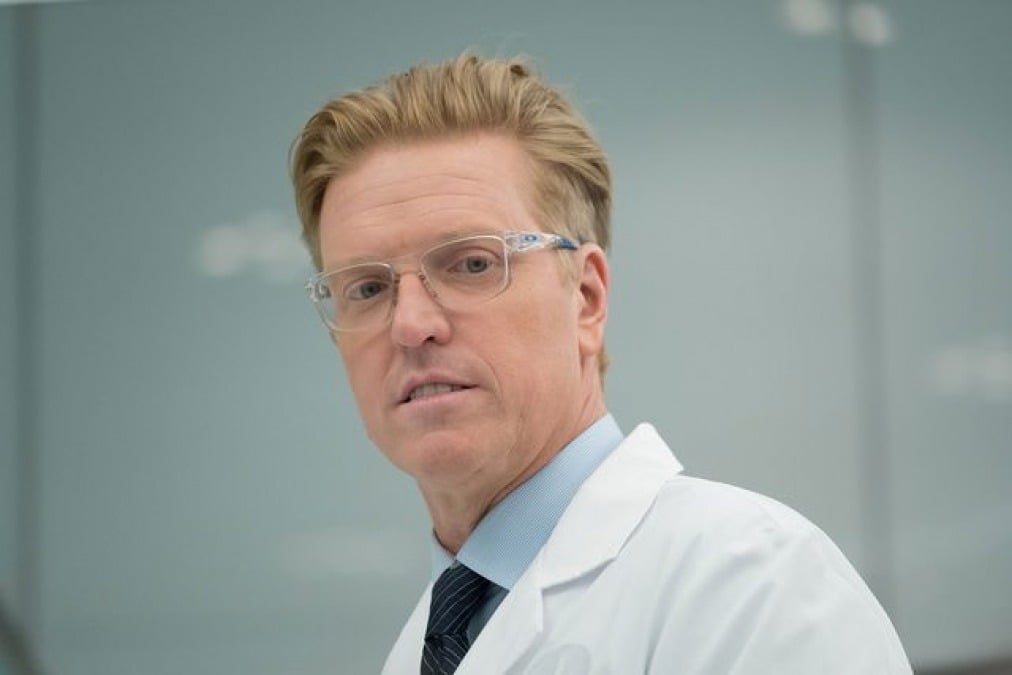 Jake Busey has carved out his own career in Hollywood, but this fall he literally follows in his father's footsteps. In The Predator, Busey plays the son of Gary Busey's Predator 2 character. Predator 2 failed to break even at the U.S. box office in 1990, and subsequent films didn't really reference it, but The Predator finally will… and in a really fun way.
The Predator writer/director Shane Black personally called Busey at home to see if he would be a part of the latest film.
"He gave me a little outline what he wanted me to do for the movie," Busey told Bloody Disgusting.
"He explained a bit about Predator 2 and my father. Of course, I was on the set when they filmed that movie. I was a kid. I was 17 maybe. I said sure, I'd love to do that. He thought it would be a good idea to make a callback to Predator 2 and add that element. We are friends on a social level so he knew about me whereas I don't think any of the people at the studio did or would've thought of that. I owe lots of gratitude to him for creating the character and the hearkening back to Predator 2."
Jake Busey plays Sean Keyes, the son of Peter Keyes, whom Gary Busey played in Predator 2. Those Keyes boys, still trying to catch Predators, will they ever learn?
"I am not my father, nor will I ever be and I don't think this character is really Peter Keyes reincarnated," Busey said.
"This is a new thing. Chronologically it's 30 years later so I think the big fun coincidences that happen were my dad was 46 when he shot Predator 2. I was 46 when we shot this one. It's interesting. We're both the same age in the Predator films. I'm playing his son so it's the legacy. It's the Peter Keyes legacy."
According to Busey, The Predator also boasts Black's trademark wit.
"A funny action comedy, that's what Shane is best at," Busey said. "We did a lot of improv on the set and a lot of making stuff up. It's funny, he'd say, 'Why don't you say something like da da da da da?' I would say something similar to it and he'd go, 'No, no, no, say the line.' There was no need for him to preface it with 'say something like.' What he meant was, 'Say this.' So yes, I did get some Shane Black dialogue thrown right at me and I quickly regurgitated it. There's some good stuff. From what I've heard from people on the inside, I'm luckily one of the people who get one of the bigger laughs in the film. That's always the goal of mine, to bring humor to a show. To hear I had one of the bigger laughs in the movie, that's all I needed to hear. I'm completely satisfied and elated about my participation in the film."
That's not to say The Predator isn't as intense as the original.
"Script-wise, it's heavy," Busey confirmed. "It's definitely a Predator film. It's a scary one. It actually doubles, triples up and really becomes quite a melee so I wouldn't say it's lighter than any other ones. It does have humor but it's a heavy hitting thing."
Sean Keyes does come face to face with The Predator himself, the actor confirmed.
"I do indeed and it is quite an intimidating beast, I'll say," Busey said. "Even though you know that there's just a kindhearted guy by the name of Brian [A. Prince] underneath the thing, he's a tall skinny string bean of a fellow so that he can fit into the suit and then the suit, of course, has an air conditioner built into it and all this stuff. When he puts it on, it's just gigantic. You see him walk into the soundstage and he's got to walk 50 yards to get to the set. He's got three people around him to make sure he doesn't bump into stuff. It's scary. It really is, as much as I've been on movie sets my entire life, it fools your inner brain. You really do think there's a fucking Predator walking towards you and it scares you to death."
Busey has no scenes with Jacob Tremblay, however. The actor confirmed his entire role takes place underground.
"My scenes all take place at the evil lair," Busey said. "I'm in the underground so you don't see me outside. I'm in a facility, much like Peter Keyes, I'm at a facility. I find myself working in three projects that are science fiction/horror. They're all high level credentialed security. It's Defcon 2 security."
The Predator is out September 14.