'Alien: Covenant' Will Have Multiple Aliens "Coming Out of People"!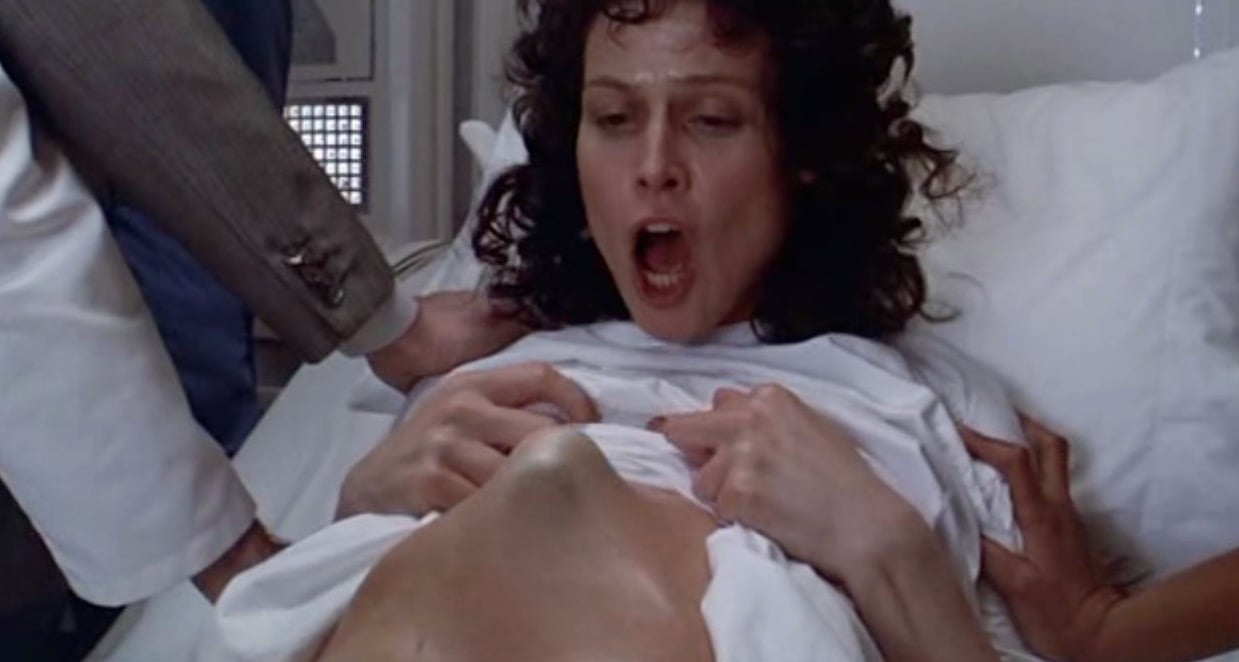 We knew we were in for a treat the second Ridley Scott abandoned the Prometheus title and instead went with Alien: Covenant.
It was a sign that he was leaving his sci-fi-themed spinoff on another planet and would return to the roots of the Alien franchise for which he launched in 1979.
Scott has talked a lot about this, promising that Alien: Covenant will feature not only the Xenomorph, but also the iconic egg and facehugger, to go along with a chestburster. "There was always this discussion: Is Alien, the character, the beast, played out or not?" Scott stated before dropping this mega-bomb. "We'll have them all: egg, facehugger, chestburster, then the big boy."
The one connective tissue between Prometheus and Covenant is that Michael Fassbender is returning as the android, David. With X-Men returning to theaters, he's had to do press from Sydney where he's currently filming the next installment of the Alien franchise.
In an interview with Inquirer he confirms the returns to the franchise roots stating that there are going to be "aliens coming out of people," while also talking about how Scott uses noodles to connect us to the future.
"There are going to be great sets and aliens coming out of people," Michael promised about Ridley's 'Covenant,' the second chapter in a prequel trilogy that started with 'Prometheus.'

"It's amazing to watch Ridley work. I try to soak up as much knowledge as I can from him, because having worked on this kind of films a few times and having seen how many moving parts there are, how many people work on the set and how many departments need attention and the language, he's an absolute master.

"The sets are fantastic. Again, the most impressive sets I've seen since 'Prometheus,' which was the original setting. It's a fantastic mixture of high-end technology and primitive elements. The way that I can explain it is the same way that Ridley did 'Blade Runner.'

"You have this futuristic world where people are eating noodles, because that seems to be the cheaper food and something that will fill you up. But it's also something that harks back to the past. The weaving of those two things—past and future—together makes for an interesting world that we can aspire to, but also recognize something in it."
Michael Fassbender is returning as Prometheus' android, David, with Katherine Waterston(Inherent Vice, Jobs, The Babysitters) leading a new crew that included Demian Bichir and the hilarious Danny McBride ("Eastbound and Down"), as well as Alex England (Gods of Egypt), Billy Crudup, Amy Seimetz (pictured; A Horrible Way to Die, "The Killing"), Jussie Smollett ("Empire"), Carmen Ejogo and Callie Hernandez (Machete Kills).
Alien: Covenant – here's everything we know so far – takes off for Paradise on August 4, 2017.