New 'Amityville: The Awakening' Trailer Ties Directly into Original Film! [Exclusive]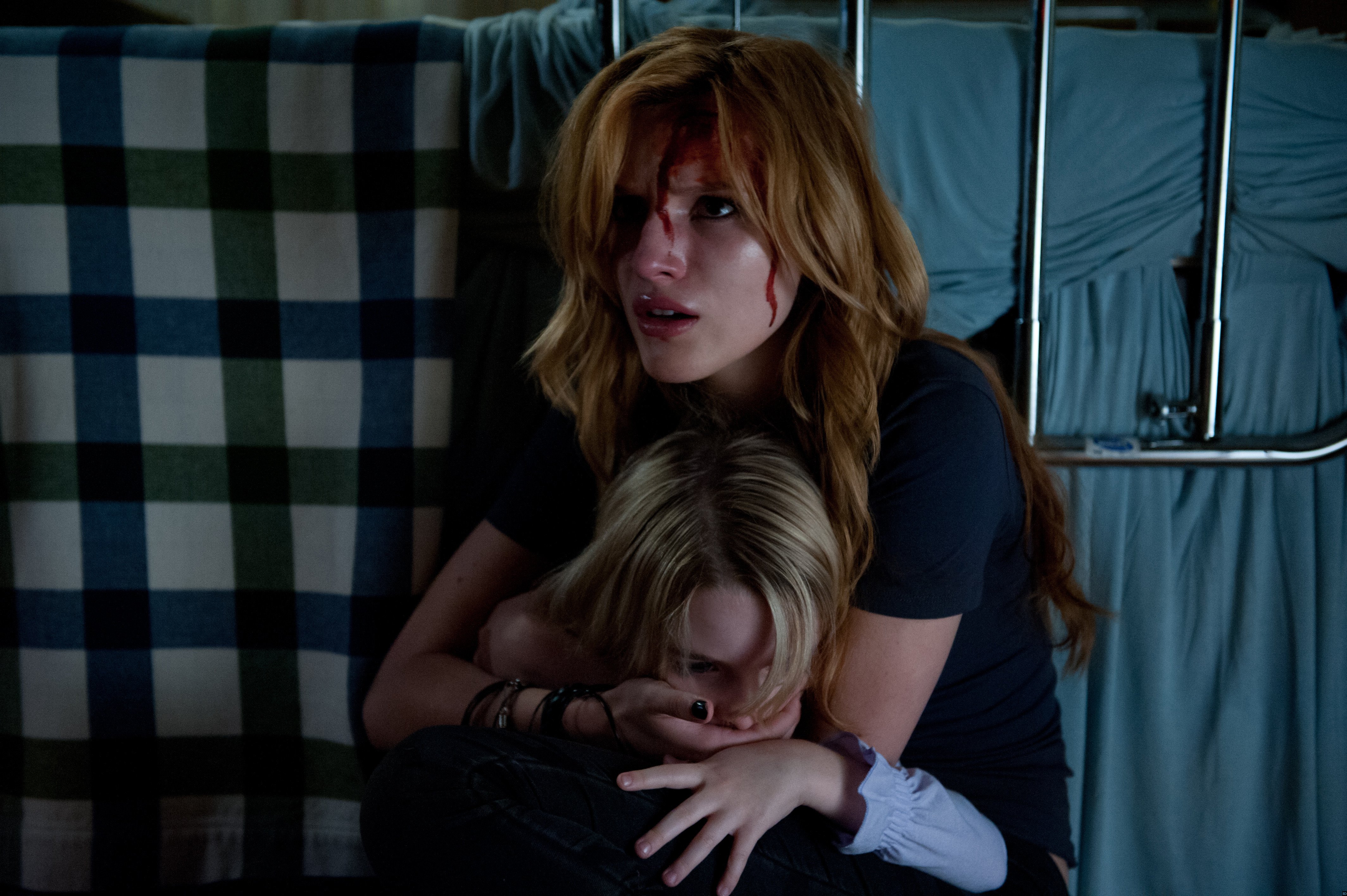 Forty years later, something is stirring again at 112 Ocean Avenue.
Dimension Films exclusively shared with Bloody Disgusting the new trailer for Amityville: The Awakening, which is pegged as an official sequel to the classic film. Brimming with new footage, we see Bella Thorne discovering the red room, while also battling demons in her new haunted house.
While we learned last week that Amityville: The Awakening film will debut exclusively for free for a limited time on Google Play, starting October 12, and will also be released by Dimension Films in select theaters on October 28, we can also now reveal that it will arrive on Blu-ray, DVD, Digital HD and On Demand November 14 through Lionsgate Home Entertainment.  Extra features include "The Making of Amityville: The Awakening" Featurette".
In Amityville: The Awakening, written and directed by Maniac's Franck Khalfoun…
"Belle, her little sister, and her comatose twin brother move into a new house with their single mother Joan in order to save money to help pay for her brother's expensive healthcare. But when strange phenomena begin to occur in the house including the miraculous recovery of her brother, Belle begins to suspect her Mother isn't telling her everything and soon realizes they just moved into the infamous Amityville house."
Jennifer Jason Leigh, Bella Thorne, McKenna Grace, Cameron Monaghan, Taylor Spreitler, Thomas Mann and Jennifer Morrison star. Jason Blum, Daniel Farrands and Casey La Scala produced.