Artist Shares Wild Concept Art for Mysterious Unmade 'Alien' Film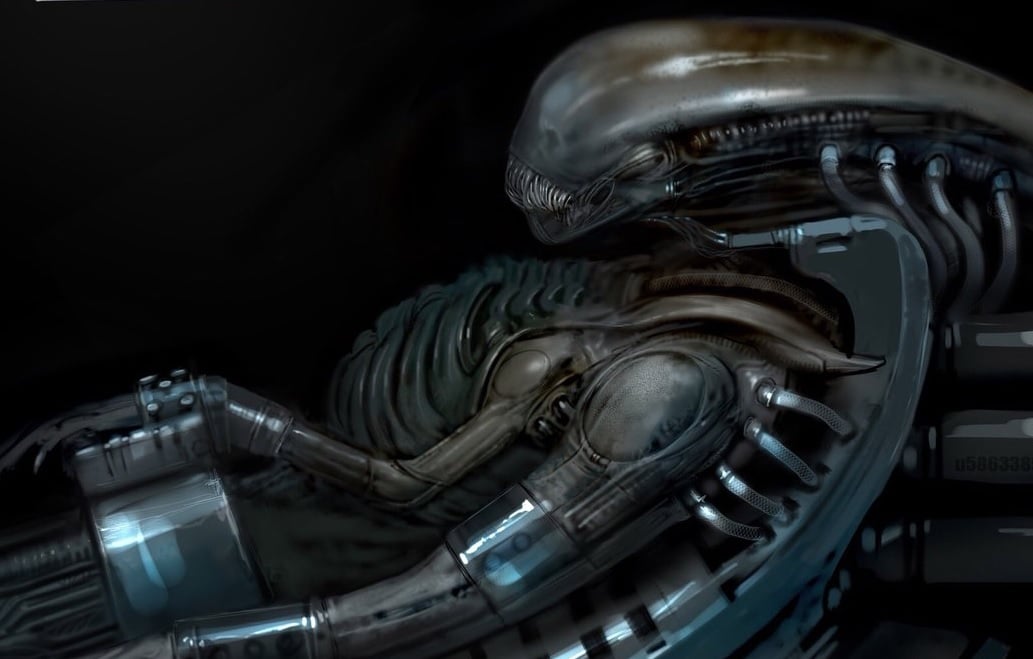 We've covered the work of Carlos Huante a couple times in the recent past, an artist whose name should be familiar to hardcore Alien fans. Huante worked on concept art for both Prometheus and Alien: Covenant; as it turns out, he also worked on another Alien project that didn't end up getting made in any way, shape or form.
In celebration of the late H.R. Giger's birthday yesterday, Huante opened up his personal vault and shared several pieces of concept art for the mysterious unmade film.
"For a project that never got made, as in never got made," said Huante. "Obviously unsuccessful creatures that wouldn't have functioned all that well which makes you wonder what these were for? Well all I can say is they were for a version of the storyline that never got made…so not for Covenant or Prometheus but for something else."
Was this art created for a Ridley Scott film that ended up changing course during the pre-production process OR is it tied to Neill Blomkamp's so-called "Alien 5"? It's hard to tell, but the art presents some really interesting Xenomorph designs that are quite unlike anything we've ever seen before. It looks like this film was going to deal with, on some level, Xenomorph experimentation. The work of our good pal David, perhaps…?