Mondo's "Alien Day" Offerings Today Include One Beautiful Poster in Two Colors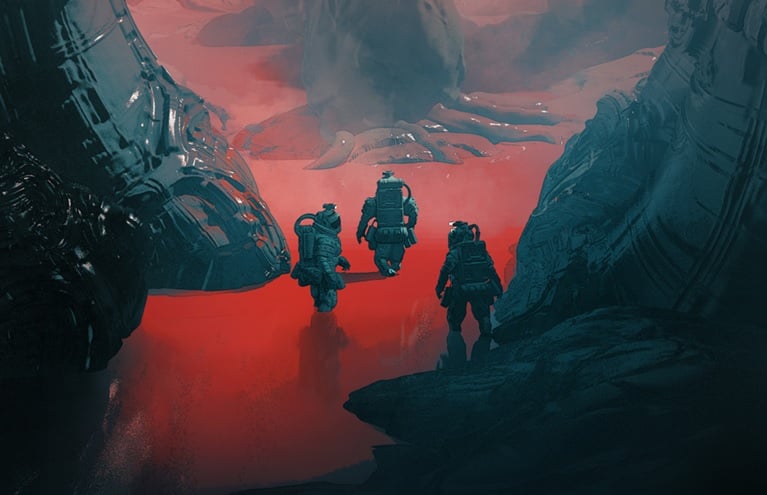 It's April 26th, which means today is ALIEN DAY, a global celebration of the Alien franchise that's now in its third year. With no new Alien films on the horizon, today is mostly going to be dominated by social media fun and product sales/reveals from various companies, including Fright Rags. Also offering up Alien Day goodies? Mondo!
Available today (4/26) at 12pm CST, Mondo's Alien Day 2018 collection includes a pair of gorgeous posters by Pascal Blanché and two Jonesy the cat T-Shirts by Martin Ansin.
Blanché's incredible new Alien design is available in red or green colorways, with the red 18″ x 24″ screen print limited to 250 ($50) and the green limited to 150 ($70).
"ALIEN is my favorite Horror and hard science space movie. I've watched it countless times whether it was for the music or going back to this uncanny sequence on LV426. The slow rhythm of the landing, the expedition, the alien ship reveal … everything in there has hooked me for years and is still a big influence on my work. I am honored and privileged to pay tribute to this classic movie with my poster," Pascal Blanché said.
Head over to Mondo for all the info you need.