'Friday the 13th' Star Adrienne King Reveals She's Hiding in 'Ghostbusters' as an Uncredited Stuntwoman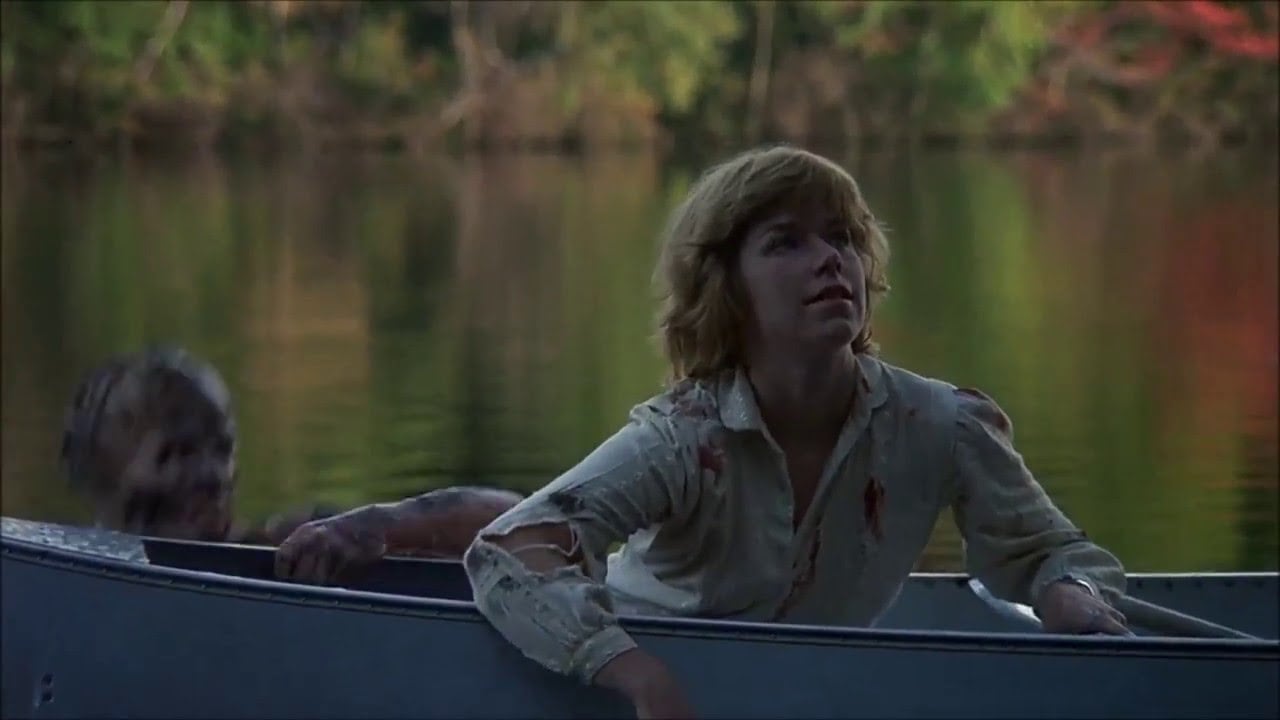 You won't even find it on her IMDb resume, but Friday the 13th's Alice, Adrienne King, played a stunt woman in 1984's Ghostbusters, the actress revealed this week!
In a post on her Facebook page, King revealed the never-before-told story.
"Here's a little known trivia fact.. I was hired onto GHOSTBUSTERS as a stuntwoman for 2 weeks," King wrote. "This was after Friday the 13th 1 and 2. I needed to make $$ for my Screen Actors Guild in order to keep my health insurance and I wasn't interested in ON-Camera work for obvious reasons."
She continued, "My dear friend Tony Farentino introduced me to Cliff Cudney who was the Stunt Coordinator on the movie. He asked if I'd done any stunt work before. I remember answering "not officially.. but I did all my own stunts for Friday the 13th!" He laughed & said "You're hired!! You survived F13! You're officially a Stunt woman in my book!! And I made more $$ from Ghostbusters than all my F13 residuals combined..!! CHEERS!!"
So where can you spot King in the movie?
"All over the place," she wrote in a reply comment on her Facebook post. "Jumping out of the way of the crazy taxi cab..Central Park West..downtown..you name it."
Keep your eyes peeled next time you watch!