David Harbour Looks Incredibly Badass in New 'Hellboy' Image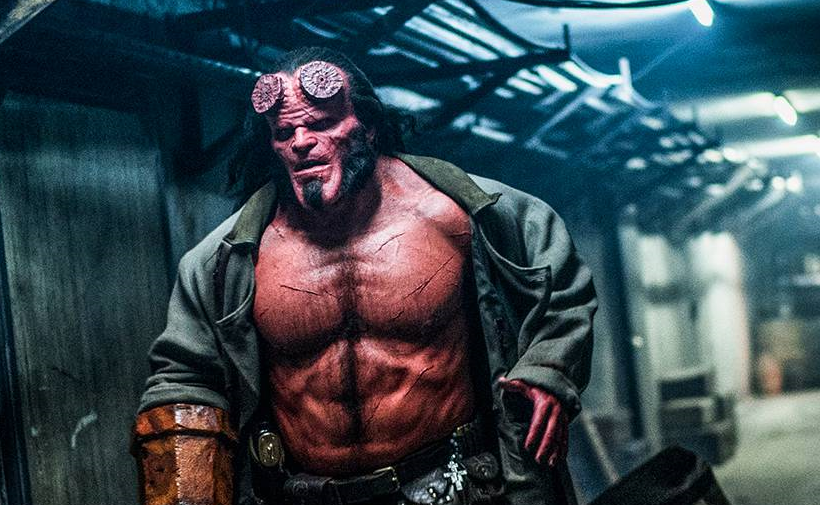 Director Neil Marshall (The Descent) is going much darker than Guillermo del Toro did with his upcoming Hellboy, a rated "R" reboot starring David Harbour ("Stranger Things") as the title character. In a new chat with Empire, Marshall promises that his Hellboy will indeed be much more violent and bloody than any Hellboy film we've seen to date.
"We weren't making it with handcuffs on," Marshall told the site.
Check out a kickass new image below.
The new date for Hellboy is April 12, 2019.
Also starring: Milla Jovovich as Nimue, the film's villain; Ian McShane as Professor Broom; Daniel Dae Kim as Major Ben Daimio; Penelope Mitchell as Ganeida; and Sasha Lane as Alice Monaghan with Sophie Okonedo (After Earth), Brian Gleeson (mother!) and Alistair Petrie (The Night Manager, Rogue One: A Star Wars Story).
The new story sees the hero squaring off against a medieval sorceress who seeks to destroy humankind.
Aron Coleite worked on the latest draft of a script by Andrew Cosby, Christopher Golden and Hellboy creator Mike Mignola. Larry Gordon and Lloyd Levin and Mike Richardson are the producers. Hellboy is being exec produced by Christa Campbell, Lati Grobman, and Carl Hampe.