Get An Eyeful Of This New 'V/H/S/2' Poster!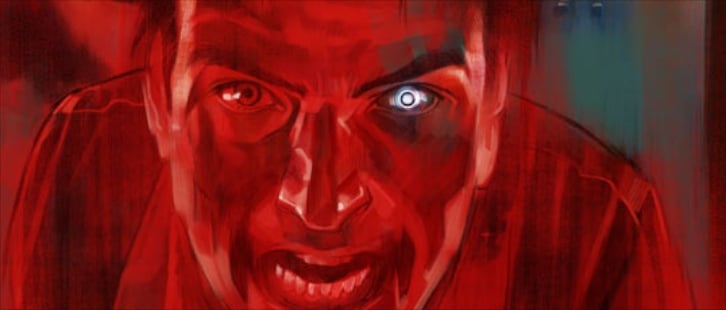 V/H/S/2 hit VOD a few days back and it's been great to see all of your responses. You can find the iTunes and Apple TV link here. Other outlets carrying it should also include Amazon (link link here), AT&T UVerse, Charter, Comcast, Cox, Google Play, Playstation 3, Sudden Link, Time Warner Cable, Verizon Fios, VUDU and Xbox Zune. Look around! There's also a theatrical rollout set for July 12th.
In the film directed by Simon Barrett, Adam Wingard, Gareth Evans, Eduardo Sanchez, Gregg Hale, Jason Eisener and Timo Tjahjanto, "Inside a darkened house looms a column of TVs littered with VHS tapes, a pagan shrine to forgotten analog gods. The screens crackle and pop endlessly with monochrome vistas of static—white noise permeating the brain and fogging concentration. But you must fight the urge to relax: this is no mere movie night. Those obsolete spools contain more than just magnetic tape. They are imprinted with the very soul of evil."
Head below to find a cool new poster for Wingard's "Clinical Trials" segment courtesy of Apple trailers and be sure to write your review here!!