[Halloween Treat] Grotesque Practical Effects Work Highlight Stephen King Short "Gray Matter"!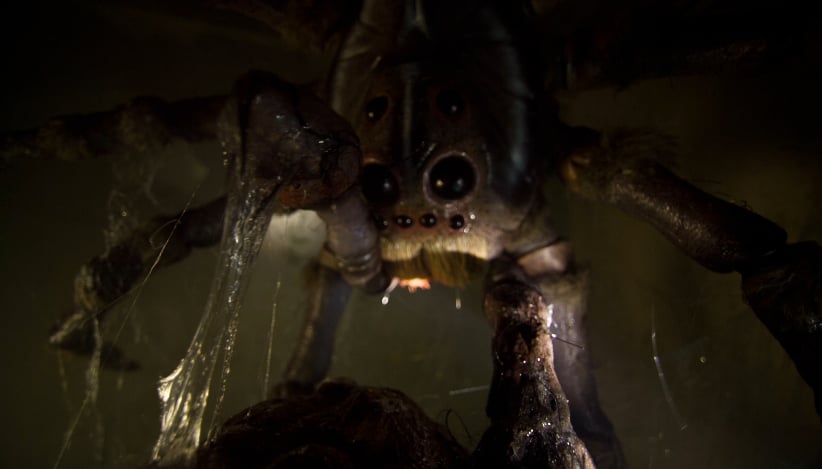 Director Red Clark has a Halloween treat for you guys as he's uploaded an insanely awesome trailer for his short film "Gray Matter" to YouTube! The short is a horror film adaptation of a story by Stephen King from his collection "Night Shift."
Starring indie producer/director/actor Larry Fessenden, the short was done using all practical effects (matte paintings, animatronics, puppets), and will be playing in festivals in the upcoming winter.
"This is really just a passion project done for pure love of the genre, King, and practical effects," Clark tells us. "I was lucky enough to get some of my horror favorites involved."
This was a follow up to a "Just After Sunset" trailer Clark did for King's publisher a few years back that he chose as winner and blurbed about.
The poster was done by The Dude Designs (Innkeepers, Hobo with a Shotgun) Tom Hodge.