Watch Touching Memorial Tribute to 'Phantasm' Star Angus Scrimm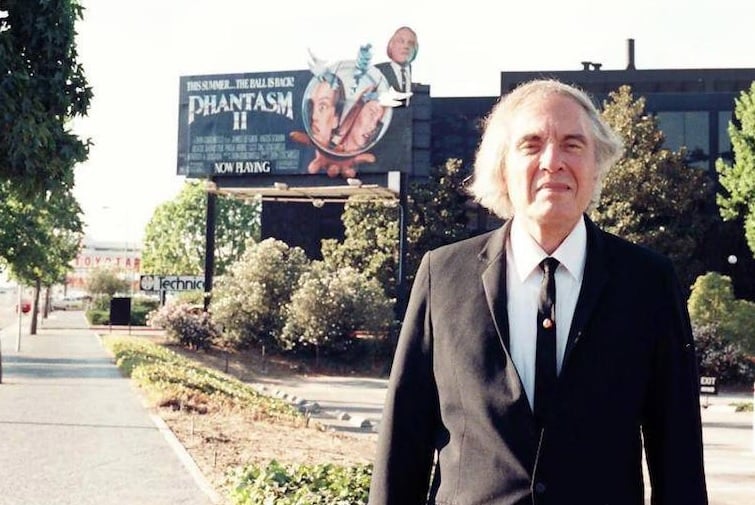 This year started off on a very sad note here in the horror community with the January passing of icon Angus Scrimm, but we were all smiles last week when Phantasm: Ravager, along with newly restored versions of the previous films in the franchise, were finally unleashed. Scrimm will live on forever as the terrifying Tall Man, and we take great comfort in that.
Prior to screenings of Phantasm: Remastered and Phantasm: Ravager that took place earlier this month at Durham, NC's Carolina Theatre, a Phantasm tribute video titled Journey to Ravager was shown off, and franchise fan Dustin McNeill took it upon himself to edit that video into an absolutely beautiful memorial tribute to the late Angus Scrimm. This is merely an excerpt of the full video, and it contains behind-the-scenes footage and images that have never before been seen.
The memorial video also includes a touching theme song by Lito Velasco titled "For Angus," which is based on the iconic Phantasm theme. Said Velasco:
I wanted the theme we know and love to evolve as the footage changed in tone. To become something more ethereal, loving, and spiritual while also retaining the shape and structural basis of the original tune.
Check out the video below. Bless you for putting this together, Dustin.