Here's NECA's "Ash vs. Evil Dead" Ashy Slashy Puppet!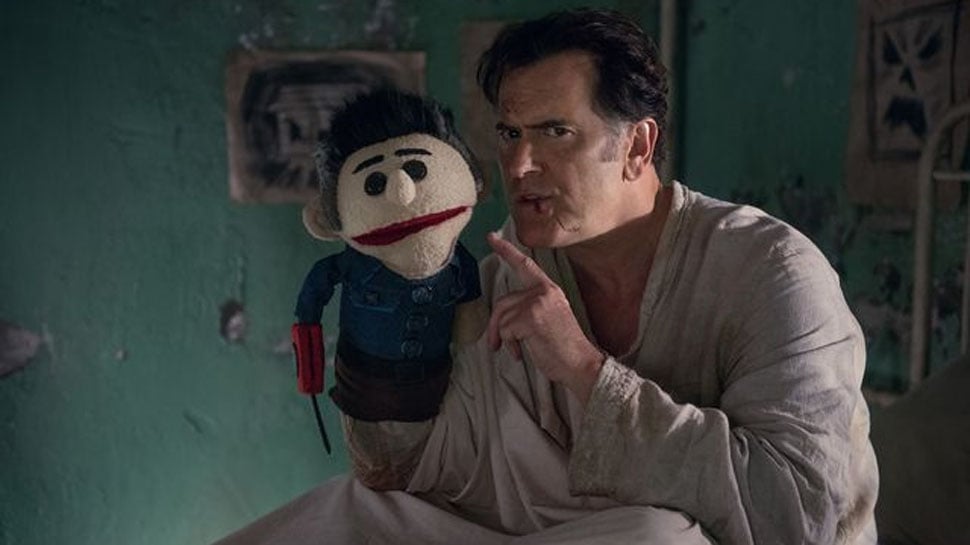 "Wakey wakey… hands off your snakey."
No horror show on TV gets more wonderfully weird than "Ash vs. Evil Dead," which introduced a Muppet-like Ash puppet in the second season's eighth episode. Dubbed "Ashy Slashy," named after the moniker given to Ash following the events of the Evil Dead films, the adorably sinister puppet left fans with but one desire: "I WANT ONE!" we all simultaneously tweeted.
Well hold your horses. You're getting one!
Following a tease this past December, NECA just tweeted out the full reveal of their upcoming Ashy Slashy hand puppet ahead of this weekend's Toy Fair. It'll be released in July:
We've replicated Ash's potty-mouthed little doppelganger from the asylum episodes for your (hopefully G-rated) entertainment. This is a working puppet – insert your hand and you can move the mouth, plus the arms are poseable thanks to inner articulation.

Ashy Slashy is approximately 15" tall.
Check it out below, along with a pertinent clip from "Ash vs. Evil Dead"!