You Can Now Buy a Retro-Authentic 'Rampage' Arcade Cabinet for Just $300!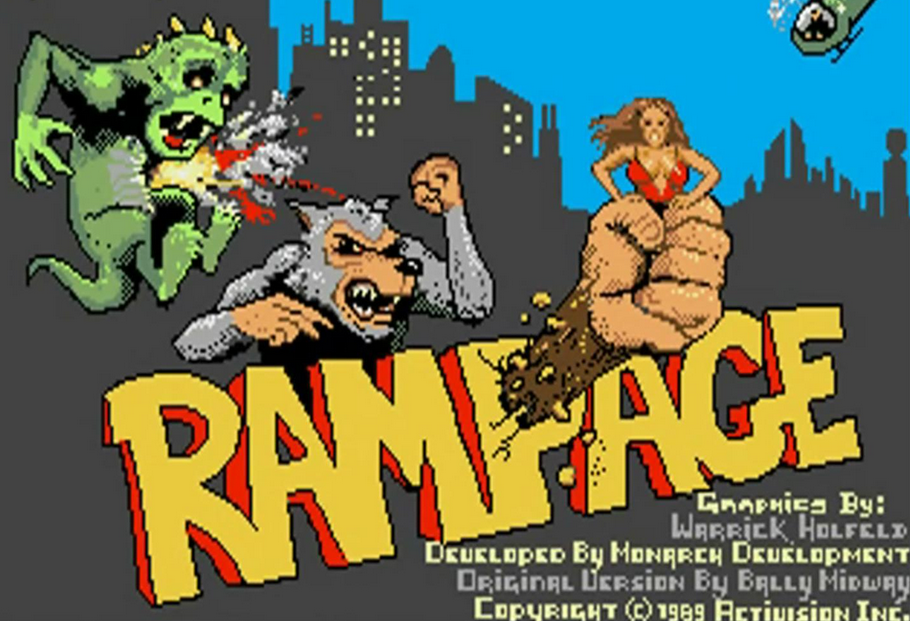 This year's Rampage was of course based on the Bally Midway arcade game from the '80s, which actually appears within the movie as a truly bizarre Easter egg that's almost impossible to wrap your head around. In the game, players take control of gigantic monsters trying to survive against onslaughts of military forces… sorry, The Rock isn't actually in the game.
Have you ever wanted to own a Rampage arcade cabinet? Thanks to the company Arcade1Up, you now can, and it won't cost you as much money as you might expect. Now up for pre-order, Arcade1Up's retro arcade cabinets are selling for just $399 at most locations, though they're currently up for grabs from Walmart for just $299 each!
Arcade1Up game cabinets look, feel and play just like the classic arcade games you remember, with the only difference being that they've been scaled down to around 4-feet tall. They're designed so that you can play seated or standing, featuring authentic joysticks, trackballs, buttons and sounds, as well as licensed cabinet art. The LCD screens measure 17″.
Best of all, no quarters are required!
Each cabinet that the company offers gives you multiple games in one, with the Rampage cabinet also including Guantlet, Joust and Defender. Other games available include Asteroids, Lunar Lander, Street Fighter II, Centipede, Ghosts 'n Goblins and Missile Command.
Even at the full price of $399 each, a total bargain for a home arcade cabinet!