'Mad Max' TV Spot Has Explosion After Explosion After Explosion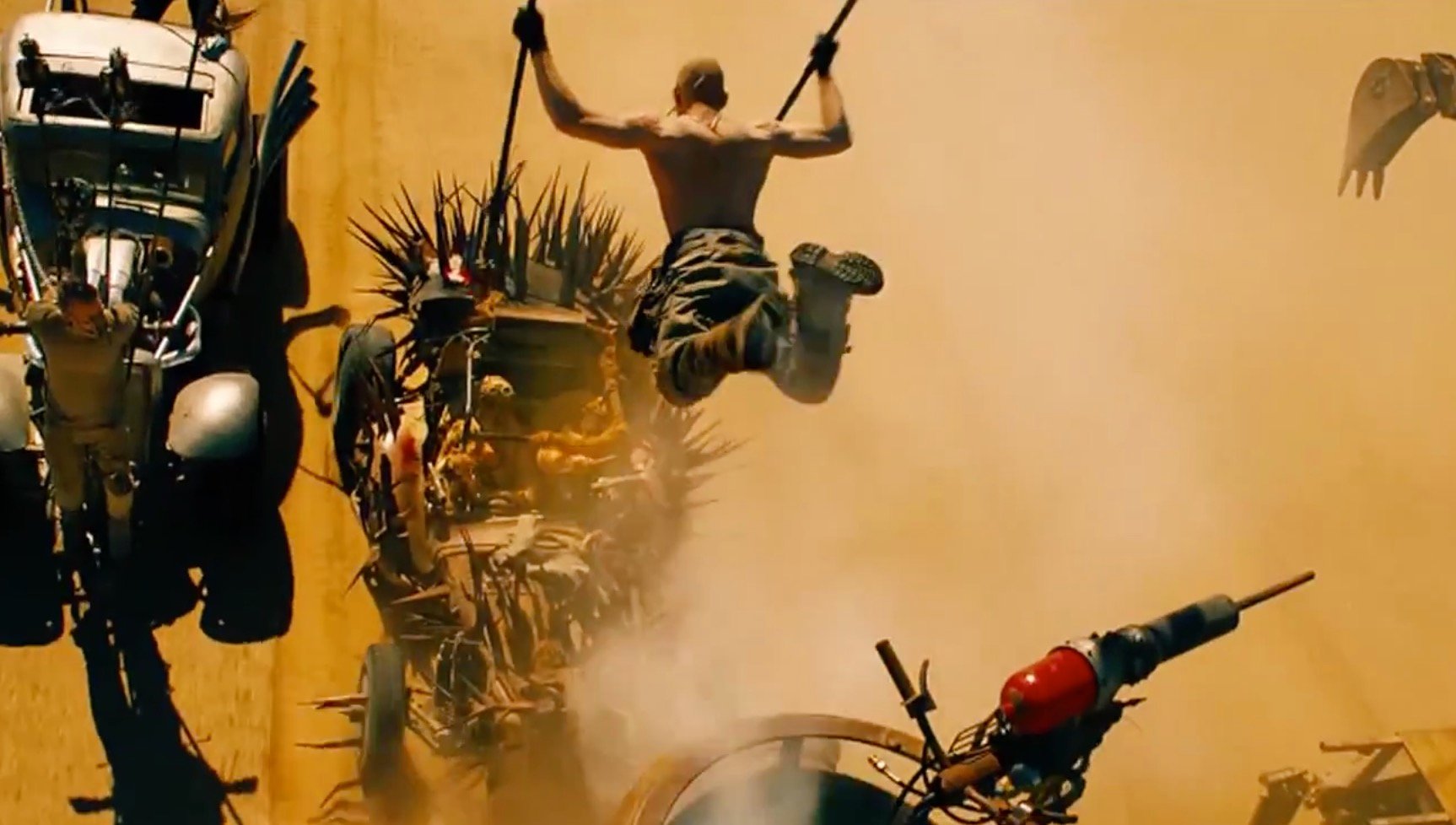 Warner Bros. is delivering the action from their post-apocalyptic thriller Mad Max: Fury Road right to your living room. Check out this new TV Spot that's littered in explosions. They aren't playing around with the Mad Max sequel, in theaters May 15, 2015.
Mad Max: Fury Road stars Charlize Theron (Prometheus) as Imperator Furiosa, and includes Tom Hardy, Nicholas Hoult (X-Men: Days of Future Past), Rosie Huntington-Whiteley (Transformers: Dark of the Moon), Zoë Kravitz (Divergent) and Josh Helman (Jack Reacher).
"Mad Max: Fury Road is the fourth film of George Miller's Road Warrior/Mad Max franchise co-written and directed by Miller. The post-apocalyptic action film is set in the furthest reaches of our planet, in a stark desert landscape where humanity is broken, and most everyone is crazed fighting for the necessities of life.

Within this world of fire and blood exist two rebels on the run who just might be able to restore order… There's Max (Hardy), a man of action and a man of few words, who seeks peace of mind following the loss of his wife and child in the aftermath of the chaos.

And… Furiosa (Theron), a woman of action and a woman who believes her path to survival may be achieved if she can make it across the desert back to her childhood homeland."