[Video] "The Exorcist" Season 2 Finale Recreated Iconic 'Exorcist III' Scare!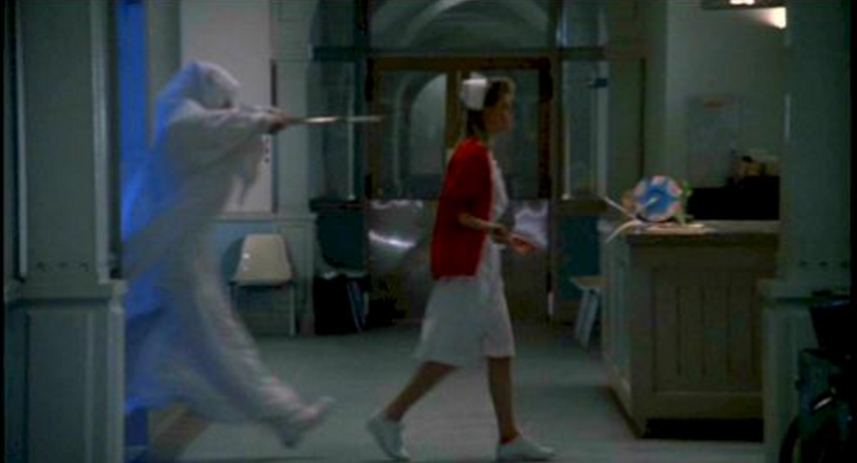 One of the best jump scares of all time just got a remake.
Before Season 2 of FOX's "The Exorcist" premiered, creator Jeremy Slater teased a tribute to The Exorcist III that we had been waiting for. "There's a moment from The Exorcist III that every horror fan knows and loves. We're looking into how we can get that moment in our show this year. It involves a hospital," Slater said earlier this year.
As it turns out, we had to wait until the finale, but Slater delivered on the promise.
Near the end of this past Friday night's Season 2 finale, after the season's central storyline was neatly (and emotionally) wrapped up, we went back to Father Bennett in the hospital to tease the future of the wraparound story – that of the church hunting down exorcists and converting some of them to their cause.
Against his will, Bennett has been converted; he attacked his first victim, a hospital nurse, in a jump scare moment that directly echoed The Exorcist III's iconic jump scare.
The Exorcist III served as an all around inspiration on Season 2 of the FOX series, as the island's demonic serial killer was loosely based on the film's Gemini Killer.