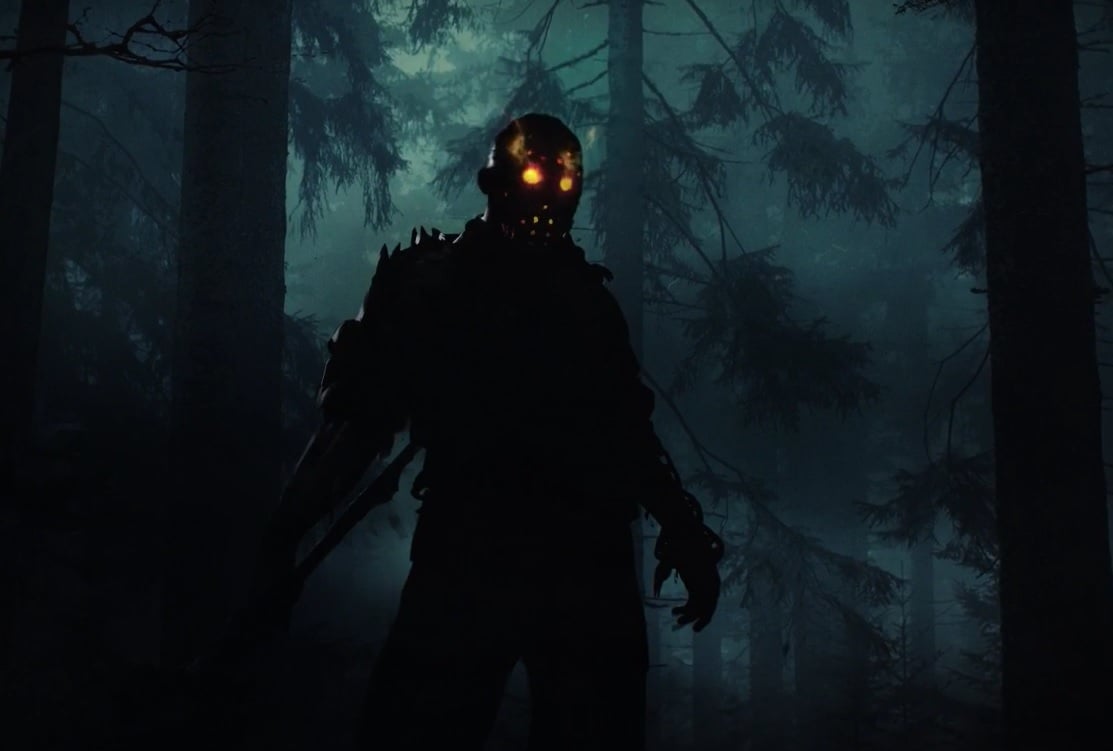 This game just keeps getting better.
The long-awaited "Friday the 13th: The Game" is finally headed our way later this year, and if you haven't yet placed your pre-order, the developers have provided you with even more incentive today. As it turns out, Tom Savini himself designed a brand new take on Jason Voorhees for the game, and for a limited time, you can now order that skin as a piece of add-on DLC.
Want a sneak peek? Check out the teaser video below!
Gun Media and developer Illfonic's "Friday the 13th: The Game", initially announced as "Slasher Vol. 1: Summer Camp", was funded through Kickstarter back in 2015.
[Related] Montage of Kills From the "Friday the 13th" Game!
The game's full multiplayer component will become available in early 2017 and include Tommy Jarvis as a playable character. Movie setting Packanack Lodge will also be included in this release as a third playable map. This initial release will be followed by the full Summer 2017 release of the single-player component, including AI Bots.
Players who pre-order the game in digital or physical form will receive the single player component at no additional charge.
AROUND THE WEB
COMMENTS