What Are Your Favorite Horror Films of Each Year in the 2010's?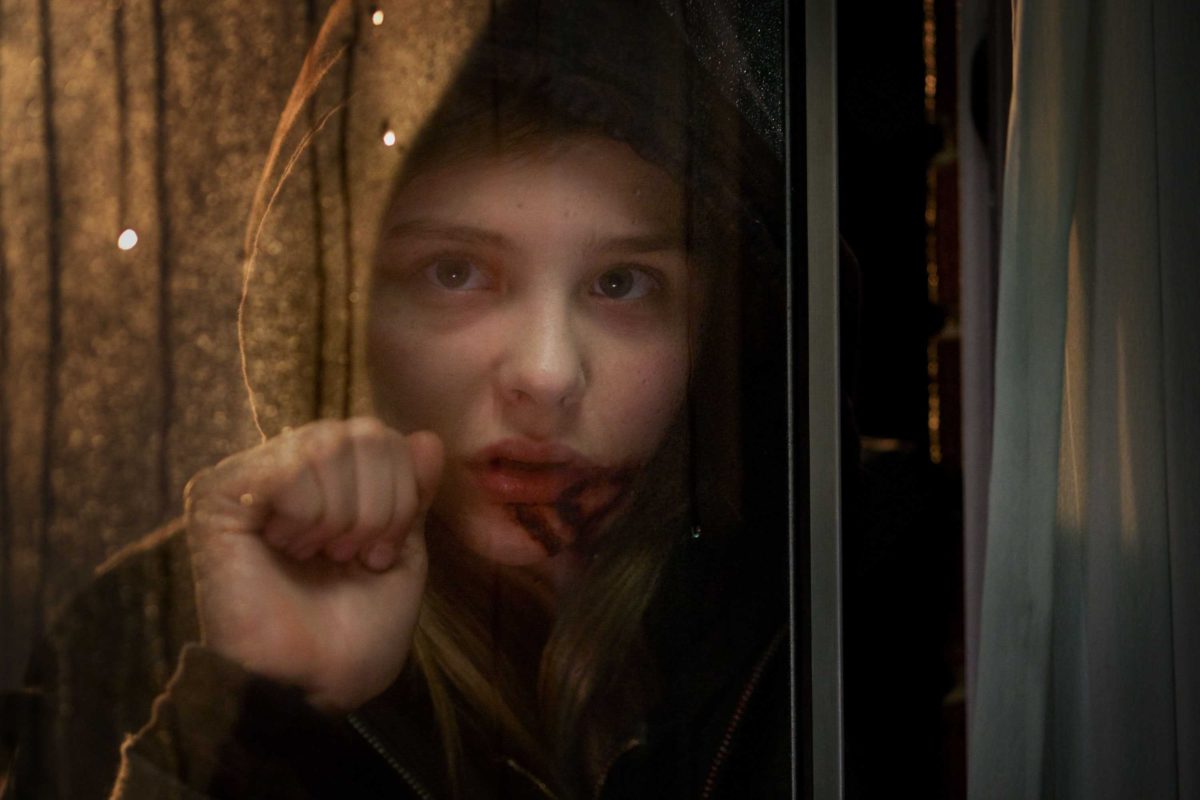 When @RyanDubbbya asked his followers what his favorite movies have been this past decade, it got me thinking that it would be fun to look back at the best horror films of the past eight years. It's easy for me to look back, as I can just access any of my previous best of the year lists: 2010 | 2011 | 2012 | 2013 | 2014 | 2015 | 2016 | 2017.  For ease, I shared a breakdown of my top pick from 2010-2017, with this year's reveal coming next month. Which picks do you agree with? What would your list look like? Share yours below!
---
2010. Let Me In (Overture)
I cannot speak highly enough of Matt Reeves' English-language version of "Let the Right One In". I know there are a few "remake" haters in the audience, but it's hard to ignore how Reeves took the same story and made it 50x more chilling. It would take me pages for me to explain just how good Let Me In is, which is why I implore you to read my review.
---
2011. Kill List (IFC Midnight)
Probably the quietest and subtle of all the films on that year's breakdown, Ben Wheatley's Kill List is a straight up shocker. The film slowly builds into an explosive finale that had me on my feet screaming "OMFG!"
---
2012. Maniac (IFC Films)
Alex Aja's remake of Maniac was directed by P2's Franck Khalfoun. While it's touted as "found footage," it's not, as it's told from the perspective of Elijah Wood's character. His portrayal of a mentally troubled adult is haunting, chilling and makes for an off-the-charts suspenseful slasher. The film is not only mesmerizing, but it's also incredibly violent. The filmmakers have some serious balls as they could have had Elijah look away (being that it's from his perspective), but kept true to his character in full-on displaying his murderous chaos. This isn't for the faint of heart.
---
2013. The Conjuring (New Line Cinema)
While Warner Bros. Gravity originally topped my list, I wanted this to be pure horror, which is why I'm supplementing it with the James Wan-directed The Conjuring. At the time, I noted that if you hated Paranormal Activity, The Conjuring is the opposite horror experience as it's a high-budget, well-made horror in the vein of Poltergeist. In fact, it's so good it may be the best supernatural horror since The Ring, and maybe even one of the best all-time. It also cements Wan as the best genre director in the past decade, and makes him one of the greatest ever. "For a brief moment, James Wan had reconnected me with my youth and rattled me," I explain in my review. "It's a core-shaking sequence that's so viciously terrifying, yet you barely see anything. It's a master artist painting the most wonderful picture."
---
2014. Babadook (IFC Midnight)
A lot of Bloody Disgusting readers think Babadook is overrated, although I personally think it was just overhyped. While Jennifer Kent's chilling supernatural fairytale was my pick for "best horror movie of the year", it's never going to live up to the hype of being one of the best movies ever made, cause it's not. Babadook, simply put, is a spine-tingling bedtime story for hardcore horror fans. Kent puts on a filmmaking clinic, using a perfect blend of storytelling, editing and sound design to create a slow-burn horror tale that's guaranteed to get under the skin.
---
2015. It Follows (TWC-Dimension)
It's been a long time since I've seen a genre film have as much open dialogue as David Robert Mitchell's It Follows (read my review), his homage to classic horrors such as John Carpenter's Halloween and Wes Craven's A Nightmare On Elm Street. Usually "the best" is associated with perfection, only It Follows is riddled with plotholes that drove many viewers insane. The thing is, It Follows is legitimately scary, something I can only say about a handful of movies. It's also propelled by Maika Monroe's astounding performance, as well as heavy social commentary to go along with a timeless look and feel.
It's easy for us to look back at all of the genre greats, but to experience the release of one is pretty special. You may not know this now, but when you look back at the release of It Follows 20 years from now, you'll be bragging to the younger generation as to how you were an intricate part of its success.
---
2016.The Witch (D. Robert Eggers)
Robert Eggers' period horror is pure witchcraft. Anya Taylor-Joy breaks out in this gorgeous film that follows a family in 1630s New England that is torn apart by the forces of witchcraft, black magic and possession. From the performances to the sound design, score and cinematography, The Witch is a cinematic revelation that comes from the same soul as Stanley Kubrick's The Shining. The authentic aesthetics give a tremendous amount of weight to the suspense, creating tension that never lets up. While The Witch won't connect with every viewer, those who found themselves immersed in Eggers' world will find joy in repeat viewings as this film will be remembered as an all-time great.
---
2017. IT (D. Andy Muschietti; New Line Cinema)
Replace the "Stranger Things" Demogorgon with Pennywise the Clown and the result is IT, yet another excellent Stephen King adaptation. While IT will always be remembered for Bill Skarsgård's haunting performance, this Goonies-eque ensemble – including breakout performances by Sophia Lillis and Finn Wolfhard – is what elevates the film to horror greatness. As for the killer clown, Skarsgård's Pennywise is a horror icon for the ages.
IT announces itself right out of the gate, promising to be an unapologetic and vicious horror film where everything is at stake. Andy Muschietti turns Pennywise's decrepit house into a horrifying maze of terror, transforming IT into one of the scariest haunted house movies you'll ever see. Beep beep, indeed.
While IT isn't a perfect movie it still achieves horror greatness on so many levels. The flick clearly follows the same beats as A Nightmare On Elm Street and manages to deliver equal frights all of these years later. And for the first time in a long time, someone has a made a children's horror film that feels dangerous, which is that nostalgic sweet spot that we're all craving right now.
A timeless horror gem worthy of repeat viewing, IT is an instant Halloween classic that will haunt audiences for years to come.