[Video] This Scene Was Apparently Cut from 'Assassination Nation' for Being Too "NC-17"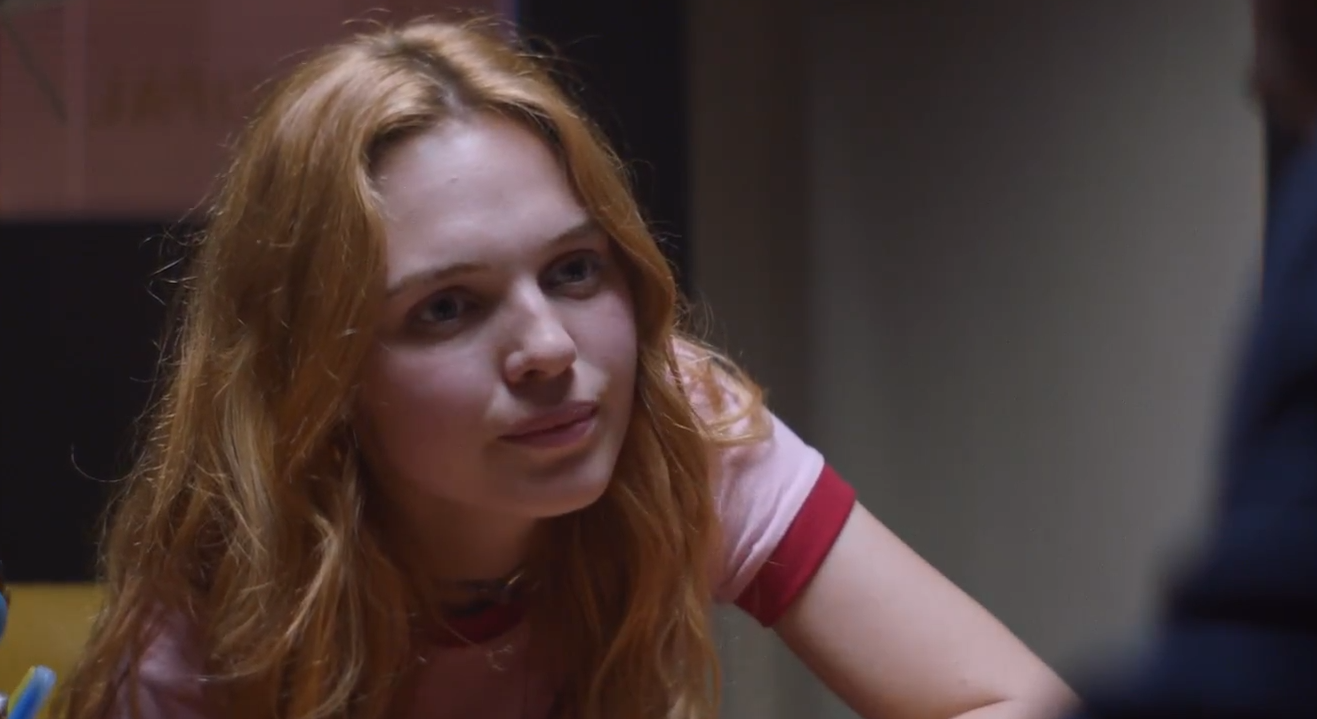 Neon is slicing and dicing into theaters this weekend with their ultra-violent Assassination Nation, releasing on September 21. The film was given an "R" rating by the MPAA for "disturbing bloody violence, strong sexual material including menace, pervasive language, and for drug and alcohol use – all involving teens"… but one scene was apparently too much.
Indiewire just got their hands on a deleted scene that they say had to be removed from the film or else the MPAA was going to slap an "NC-17" rating on it. Oddly enough, the scene is actually quite tame, centered on Odessa Young's Lily. She's pulled into the principal's office after drawing a nude woman in class. It's a powerhouse scene, but hardly "NC-17" material.
Check out the excised scene below.
In the Sam Levinson-directed Assassination Nation…
"High school senior Lily and her group of friends live in a haze of texts, posts, selfies and chats just like the rest of the world. So, when an anonymous hacker starts posting details from the private lives of everyone in their small town, the result is absolute madness leaving Lily and her friends questioning whether they'll live through the night."
"This is a thousand percent a true story about how the quiet, all-American town of Salem, absolutely lost its mind."
The film stars Odessa Young, Suki Waterhouse, Hari Nef, Abra, Bill Skarsgard, Bella Thorne, Colman Domingo, Joel McHale, and Aniki Noni Rose.