'Friday the 13th' Reboot Will Be In 3-D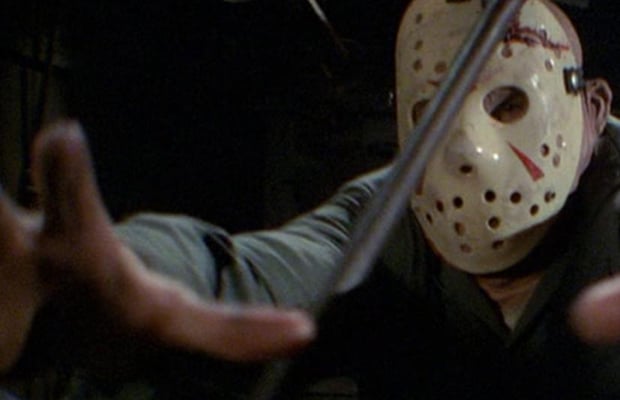 A weird little nugget of news we missed out of THR's report on the ongoing CineEurope convention was that Paramount Pictures' forthcoming Friday the 13th re-remake will be in 3-D. This all but confirms that the found-footage angle has been dropped. Now, I'm not too excited about 3-D only because it's typically post-converted, which is always a weird decision considering how shockingly expensive it is.
David Bruckner, who is still in talks to get behind the camera, is a fantastic director whom I have complete faith in. I know he wouldn't post-convert Jason Voorhees in the second reboot. If Bruckner can bring the fun back to the franchise, and tap into the roots of Friday the 13th Part 3, I think 3-D would be welcomed. This is the kind of franchise where the 3-D could be a fun *gimmick* as opposed to just adding depth to the Voorhees lore (not that it can't achieve both). Thoughts?
Paramount Pictures is releasing with Platinum Dunes producing once again. A new release has been slated for November 13, 2015.
Bruckner co-directed The Signal and V/H/S.