'The Thing' Originally Took Place Underwater; Plus, Carpenter Details the Day Horror Died…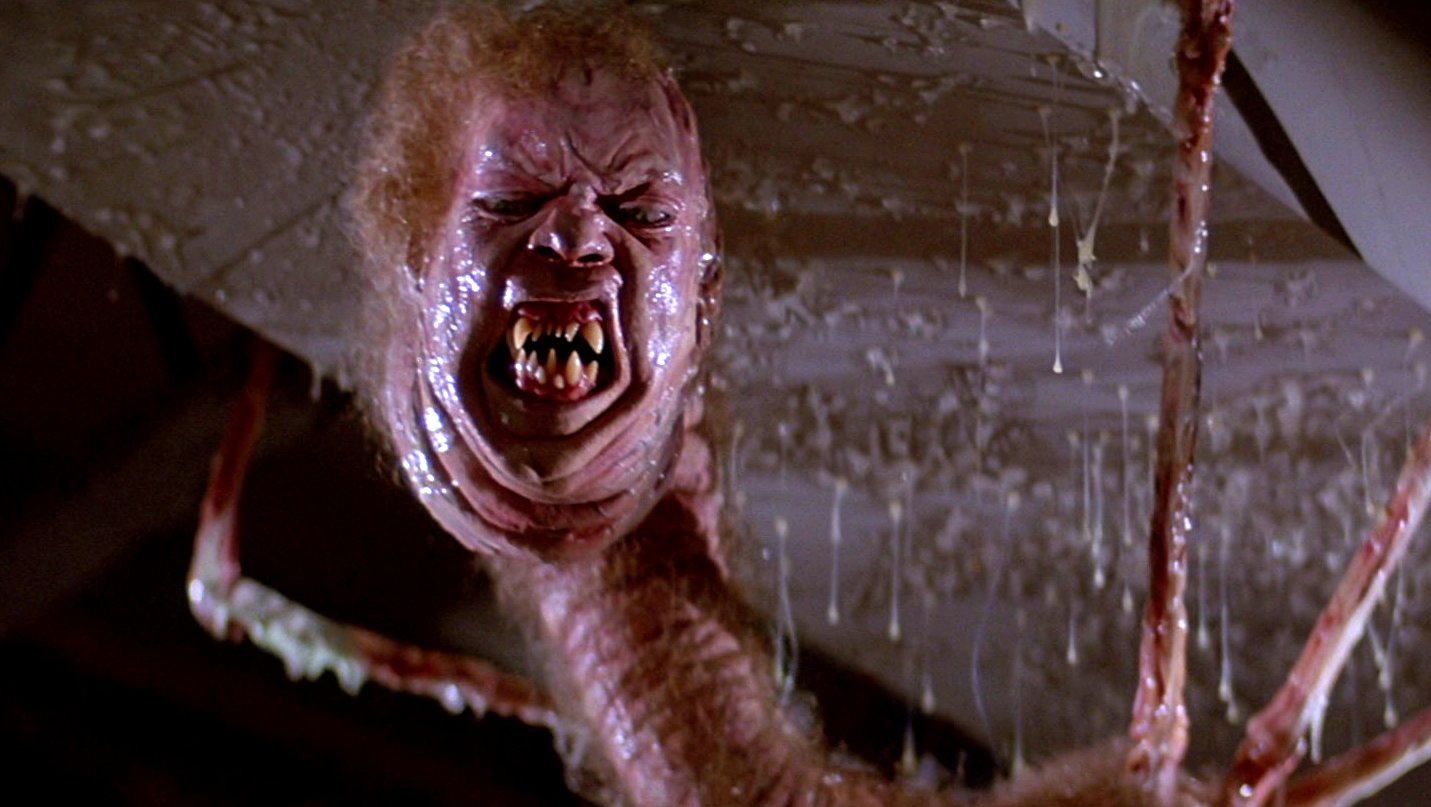 I'm not exactly sure why this interview took place, but Vulture has a pretty cool chat with director John Carpenter about his filmmaking career. Those who have interviewed him understand that he's a tough cookie to crack, unless of course you talk basketball with him (we're brothers from another mother).
Anyways, Vulture actually got some really juicy stuff from Carpenter, including the reveal that Texas Chain Saw Massacre co-creators Tobe Hooper and Kim Henkel worked on the script for The Thing at one point.
"Yes," Carpenter confirmed, adding this nasty little tid-bit. "They wrote a whole draft before I came along. All sorts of drafts were written before I came along. One was underwater … they were just trying to make it work."
And as insane as that sounds, the coolest part of the interview is when Vulture and Carpenter riff on the day horror died.
Vulture: After making The Thing, you read a demographical study that said the audience for horror movies shrank by 70 percent over a six-month period.

Carpenter:Yes. It was shocking! [Laughs.]

Vulture: Can you remember where you saw this?

Carpenter:It was sitting in my office at Universal. Universal had sent it over.

Vulture: Was it their way of saying "Lower your expectations"?

Carpenter:Yeah: "Brace yourself."
The film opened on June 25, 1982 and flopped in theater, pulling in only $19M. Thank the heavens this was only the beginning of Carpenter's illustrious career.