Park Officials in Arizona Have Decreed That an Underwater Jason Voorhees Statue Must Be Removed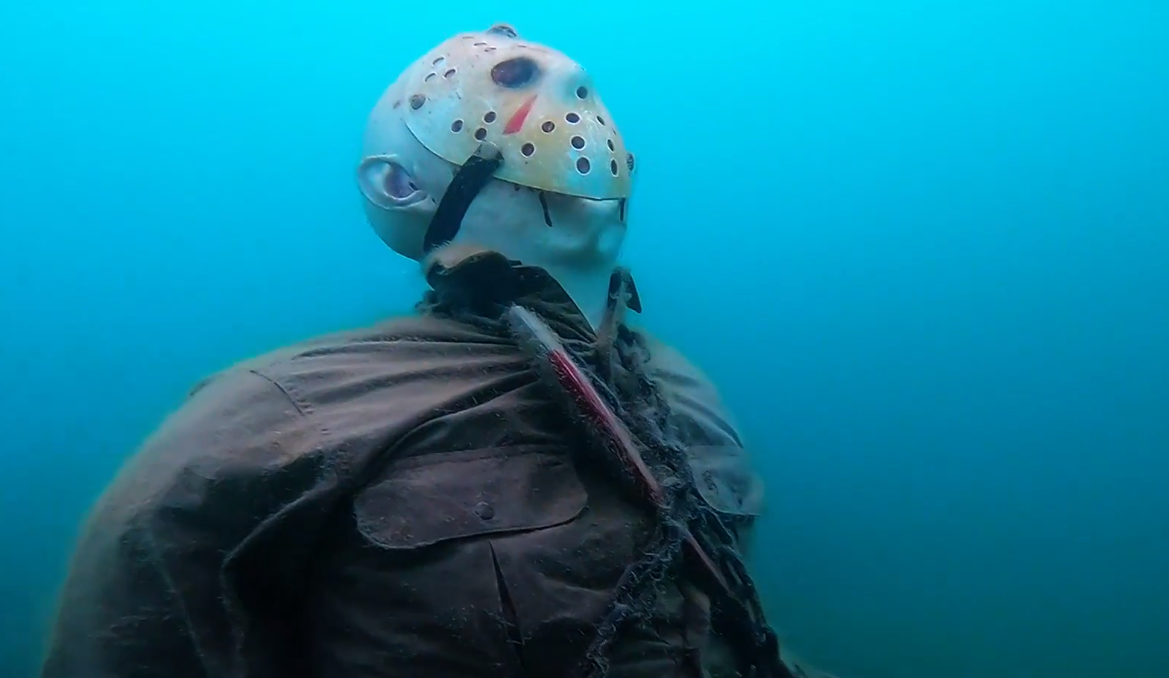 Jason Takes Arizona… but not for long.
As you may recall, an underwater Jason Voorhees statue at a diving site in Crosby, Minnesota went viral across the horror community earlier this year, an homage to the ending of Friday the 13th Part VI: Jason Lives that was actually built and placed there by diver Doug Klein back in 2013. As it turns out, it wasn't the only underwater Jason statue scaring divers!
There's another underwater Jason statue at the bottom of Lake Pleasant in Arizona, and AZ Central reports this week that park officials who oversee the lake want it gone… ASAP.
To them, it's nothing more than litter.
"We really have to be mindful and respectful of nature," said David Jordan, Lake Pleasant Regional Park supervisor. "That's one of our biggest things."
The Voorhees statue, among other props (including a Christmas tree and even a Volkswagen), were placed by divers as underwater markers, with Zachary Nagy telling AZ Central that it was he who put Jason down there back in May of this year. It was placed under the cover of night, because Nagy feared that park officials wouldn't be fans of his work. In fact, they had no idea it was even there until video of the Jason statue started making its way around the net.
"Lake Pleasant Regional Parks and Maricopa County Water District, on an unspecified date, will be sending divers to retrieve the varied assortment of items, which parks officials consider to be litter and trash," the site reports.
If we've learned anything over the years, it's that Jason will always be back…