Cannes 'Ouija House' Sales Art: The House Always Wins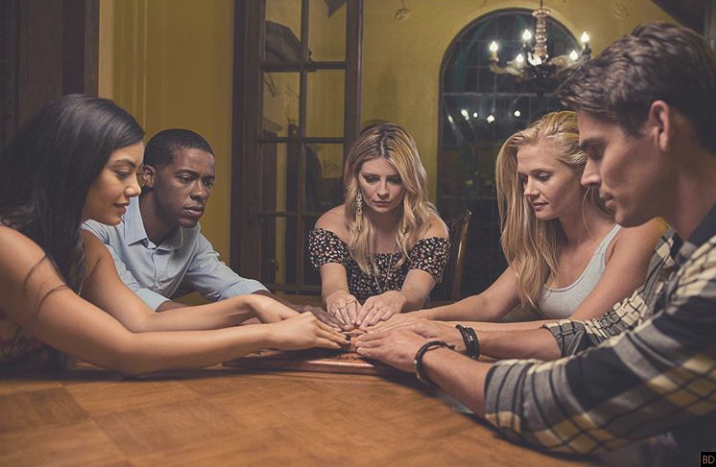 ITN Distribution and Millman Productions has shared two pieces of Cannes sales art for their supernatural thriller Ouija House, starring Tara Reid (Sharknado), Mischa Barton (The Sixth Sense), and Dee Wallace (Cujo, The Howling, E.T.).
Ouija House concerns a graduate student who, trying to finish the last of her research on a book project she hopes will help her down-on-her-luck mother, brings friends to a house with a dark past, where they soon unwittingly summon an evil entity who makes the house part of its game.
Ben Demaree (Hansel vs. Gretel) directs from a screenplay by Justin Hawkins and Jeff Miller, based on a story by Miller.
In addition to Reid, Barton, and Wallace, the film also stars Carly Schroeder, Chris Mulkey, Mark Grossman, Grace Demarco, and Derrick A. King, with appearances by scream queens Tiffany Shepis, Eva Hamilton, Sarah French, and Susan Slaughter.
Stuart Alson of ITN, David Coppa, Felix McNulty, Tom Hillery, and Ray Young are other Executive Producers. Dylan Matlock, Tom Nagel, and Carly Schroeder are Co-Producers. Maytal Mizrahi is Associate Producer.