Lutz Family's Amityville Enterprises Fighting to Rescue 'Amityville Horror' Franchise from Weinstein Sale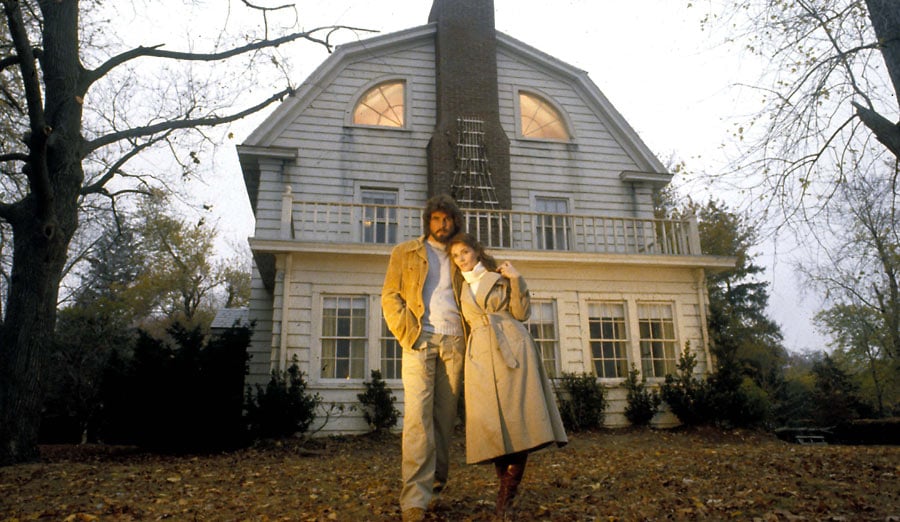 The most recent film in the officially licensed Amityville Horror franchise, Dimension Films' Amityville: The Awakening, was dumped to VOD late last year, and the opening credits notably scrubbed disgraced slimeball producer Harvey Weinstein from the proceedings. At that time, Weinstein's vile behavior had only just been made public, and Dimension understandably wanted to distance the film from any and all (visible) connections to its monstrous producer. But it's because of Weinstein's behavior that the future of the Amityville franchise now hangs in the balance.
In the wake of countless allegations, the Weinstein Co. and its Dimension Films are on the chopping block, the assets likely to be sold off in a bankruptcy sale. Those assets include the aforementioned Amityville Horror franchise… right? Well, maybe not.
As outlined by Deadline, it may actually be the Lutz family (whose alleged experiences inside the 112 Ocean Avenue home resulted in the creation of the franchise) and their Amityville Enterprises who are currently at the helm of the Amityville property, as they signed a movie/TV deal with Dimension that actually may have expired on February 8, a month *before* the Weinstein Co. filed for bankruptcy. Because of this, the company "has filed legal documents asking the bankruptcy court judge to withdraw the option rights from the court-supervised sale of the company's assets."
This particular agreement was inked in 2011, granting the Weinstein Co. "the option of a sequel, which is to commence filming within 36 months of the initial commercial release of Amityville: The Awakening or 45 months after completion of principal photography — whichever is earlier." The Lutz family argues, "the clock should start with the filming of Amityville: The Awakening — meaning The Weinstein Co.'s rights expired on February 9."
To make a long story short, the Lutz family is fighting to ensure that the rights to the Amityville Horror franchise are *not* sold off in the impending Weinstein Co. sale.
Like Friday the 13th, the Amityville Horror rights are needless to say a mess right now.